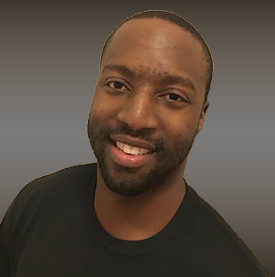 Todd Paul
Director of Tennis
Todd went to school at Wake Forest University in Winston-Salem, North Carolina. Throughout his illustrious collegiate career, Todd achieved a singles ranking of #1 in 2007 while leading the team to being ranked as high as #7 in the country. Todd accumulated 107 wins by the time he graduated which was the most in program history.
Some personal accomplishments were 4x All-ACC, 2x All American, Arnold Palmer Recipient in 2007 (Best Male Athlete at Wake Forest), Voted Team Captain his senior year, and represented the United States in the Pan-AM games in the summer of 2007.
Todd was born and raised in Stamford, CT. Went to Fairfield Prep and was a captain of the team his senior year. Started playing tennis at the age of 5 with his dad.
Todd was ranked #1 in the New England section in every age group and achieved a national ranking as high as #13 throughout his junior career.
On Pro Tour, Todd achieved a career high ranking of #480 in singles and #280 in doubles. Won number singles and doubles Futures titles all over the world. Some notable wins in singles and doubles are Milos Raonic, John Isner, David Goffin, Benoit Paire, and Ryan Harrison. Also was a practice partner for James Blake, who was ranked as high as #4 in the world, for a year.
Todd has turned his focus to teaching and is available for private lessons and various clinics. Contact the club to find out more.
New Rochelle Tennis Club
Harold Toussaint
Assistant Director of Tennis
Born in Petion-Ville, Haiti, Harold was introduced to the game of tennis at the age of twelve. Starting competition at a young age, he was able to reach an impressive national ranking of #4 in his home country during his early teenage years. After completing his bachelor's degree in Humanitarian Studies, Harold decided to pursue a professional career in tennis by competing in various satellite tournaments, facing challengers in the both the Caribbean and USA.
He was named as traveling coach in 1997 for the Haiti Junior Tennis Team, enabling the team to reach the NTT games (World Junior Tennis Competition). Harold then began pursing his coaching career more seriously, by becoming a USPTA Elite Professional certified tennis pro in the early 2000s.
Harold continued growing his coaching career, teaching at several Florida based country clubs including, Rick Macci Tennis Academy, Sunset Lakes Tennis Club, and Turnberry Yacht Club. While living in Miami Beach for these 5 years, he continued competing in various local events and acquired a number eight UTSA ranking in the 25's. In 2003, Harold moved to New York, and has been serving as the Tennis Director at Club Fit in Jefferson Valley, NY.
With his great passion for the game, Harold has dedicated over 25 years of his career to bringing out the best in his students, improving their skills and sparking new interest in strategy and technique development.
New Rochelle Tennis Club